North Belfast residents and the Participation and Practice of Rights today (3rd June 2014) called on MLAs to use the powers of the NI Assembly to hold the Minister with responsibility for social housing to account.  
Residents involved in the Equality Can't Wait campaign formed part of a delegation invited to Stormont today to meet with Social Housing Development Minister, Nelson McCausland MLA to discuss the need for a strategy.
Shortly before the meeting the group were informed that the Minister would meet with PPR staff but not the residents. As a result the meeting did not take place.
While at Stormont, MLAs from six of the NI Assembly political parties came out to publicly support the residents and signal their intent to use their powers to support a time-bound resourced strategy to tackle the religious inequality impacting the Catholic community in North Belfast.
MLAs from Sinn Fein, the Alliance Party, the SDLP, the Ulster Unionist Party, NI21 and the Green Party have made this commitment following a call by the United Nations Rapporteur on the Right to Adequate Housing to tackle the issue. The UN Rapporteur's statement was the second time in the last five years the issue has been raised at the UN level.
North Belfast resident Marisa McMahon, a single mother who has raised her child in both the Seven Towers and Harbourview apartments said she hopes the Minister can be persuaded to do the right thing and address the inequality which is causing devastation among families in north Belfast. Marisa stated;
"We have been campaigning for decent homes for years now; we've had support from the United Nations, from the Council of Europe and from MLAs here at Stormont. For the past eighteen months residents have been writing to Minister McCausland detailing the impact unaddressed inequality has on their lives – people forced to live in unsuitable housing with damp, with mould, with no space for their children to play or inadequate disabled access. We are asking the Minister to take reasonable and practical steps towards tackling these problems; if the Minister is unwilling to do so our democratically elected representatives have powers that they must use."
There are concrete mechanisms in the Assembly and within the Executive which can be used by MLAs to hold the Minister to account and deliver much needed social homes to people in chronic need in north Belfast.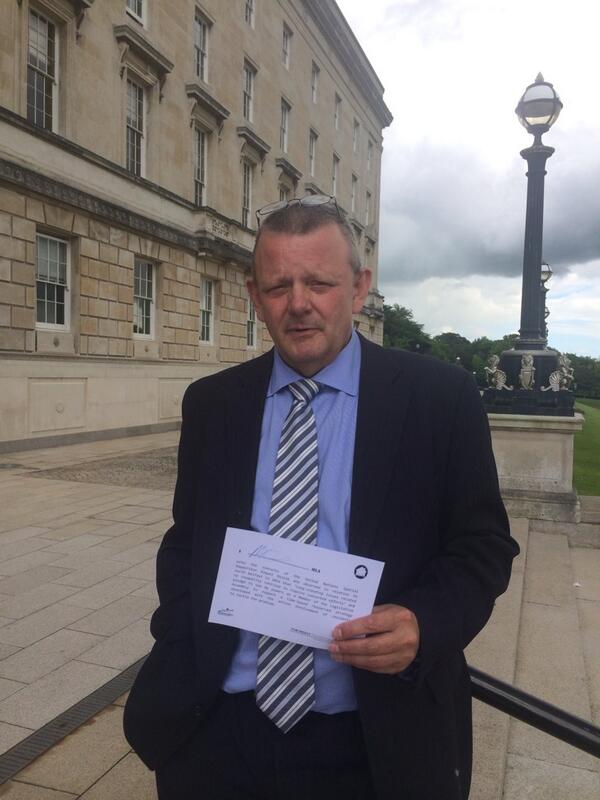 Kate Ward from the Participation and the Practice of Rights organisation, founded by renowned trade union and human rights activist the late Inez McCormack, said;
"It is very welcome that so many MLAs have publicly pledged to use their positions to support a time bound, resourced strategy to tackle inequality in North Belfast.  The next step is for residents in dire need of suitable homes to see change on the ground as a result. Our MLAs have the power and the responsibility to ensure that tackling housing inequality becomes a priority at the Executive and a key way to do this is to bring the need for a North Belfast strategy to the Executive table."